Are you looking for landscaping services in South East Portland, OR? Or perhaps you're searching for hardscaping & erosion control services. Well, you've come to the right place. Our landscapers offer a variety of services, including landscape design, tree trimming, tree removal, water features, and more, here at Otty's Landscape Construction LLC in Milwaukie, OR.
Call (503) 380-4685 Today!
Landscaping Services in South East Portland
We offer a variety of landscaping services right here in South East Portland.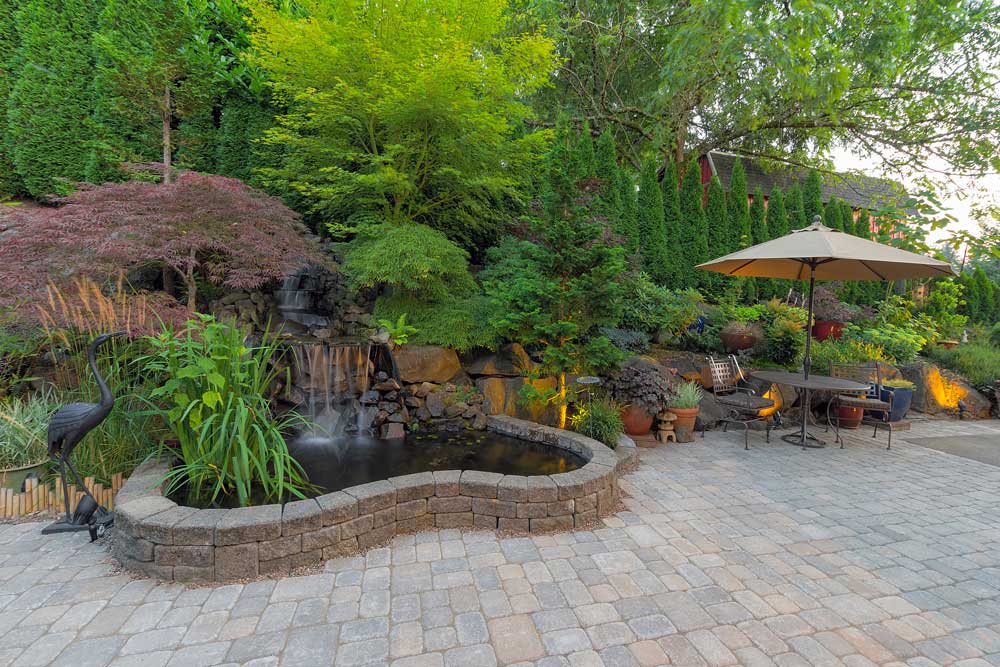 Landscape Design
Whether you're looking for tree trimming, tree pruning, or removal, we've got you covered. Our landscaping design services are reliable and affordable. Our professionals specialize in providing tree trimming and other landscape design services throughout the year for both residential and commercial establishments. We also offer 24-hour emergency services during harsh weather, all of which can damage your landscaping.
Water Feature Installation
If you need a reliable company to install custom water features, fountains, or ponds that can meet your needs, give us a call today! A great way to give your home, office, or yard a beautiful look is by adding a spectacular water feature. Whatever feature you choose, our experts will go above and beyond to construct the perfect water feature to enhance your yard.
Tree Services
Our design and management services include tree trimming, tree pruning, and tree removal. Our 24 hour emergency service is there for you when harsh weather and the winter threaten your landscaping. Our tree services help help commercial and residential properties look better for your customers and guests.
Hardscaping Services
Would you like to add a unique exterior design to your office, yard, or home? We offer hardscaping services! We can provide you with trustworthy hardscaping contractors to add block walls, concrete pavers, brick and paver pathways, or retaining walls at an affordable price. Our team of experts is capable of introducing any hard landscaping materials into your yard. We will go above and beyond to make sure your exterior design is customized to your liking.
Erosion Control
A critical part of preventing water runoff from flooding your property is erosion control. Our team of professionals will efficiently install walls, drainage pipes, culverts, and barriers to prevent erosion from damaging your land. We understand that various weather conditions are unpredictable. But, you don't have to worry any longer because we can take care of all your erosion control needs.
If you're ready to take advantage of our landscaping services and reside in South East Portland, OR, contact us today!
Call (503) 380-4685 Today!